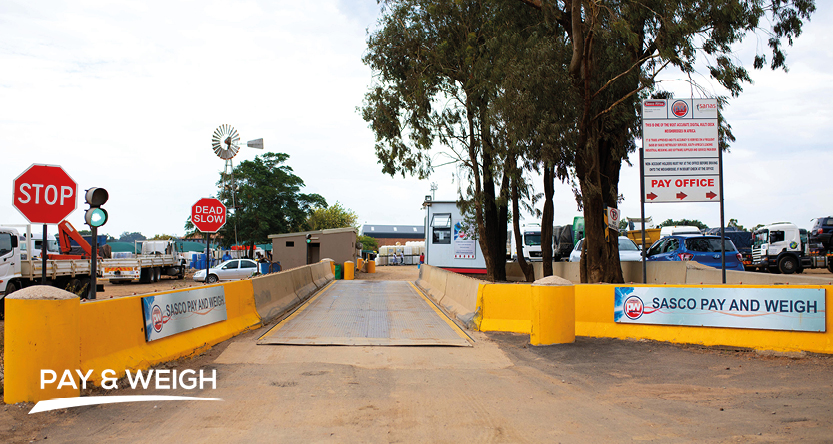 Sasco Pay & Weigh 
Pomona Truck Stop Weighbridge
Operating Hours
Secure, manned 24/7 operations.
Address
277 Maple Street, Pomona AH, Kempton Park.
Just off the R21 
POMONA TRUCK STOP WEIGHBRIDGE
The Sasco P&W Pomona facility has a 24 meter, state of the art, Digital Multi-Deck Weighbridge, that offers both cash and account customers the opportunity to do trade weighs, axle weighs as well as SOLAS weighs.
All drivers are issued with Road Traffic Act compliant weighing tickets, that lists the actual loading's (axle and total) versus the permissible weights.
The Pomona weighbridge is manned 24 hours a day, 7 days a week and is open to the public.
Our account customers have the added benefit of being able to retrieve copies of their fleets weigh tickets online or choose to receive an immediate electronic copy of the weighing ticket via email after each weigh or on a scheduled basis.