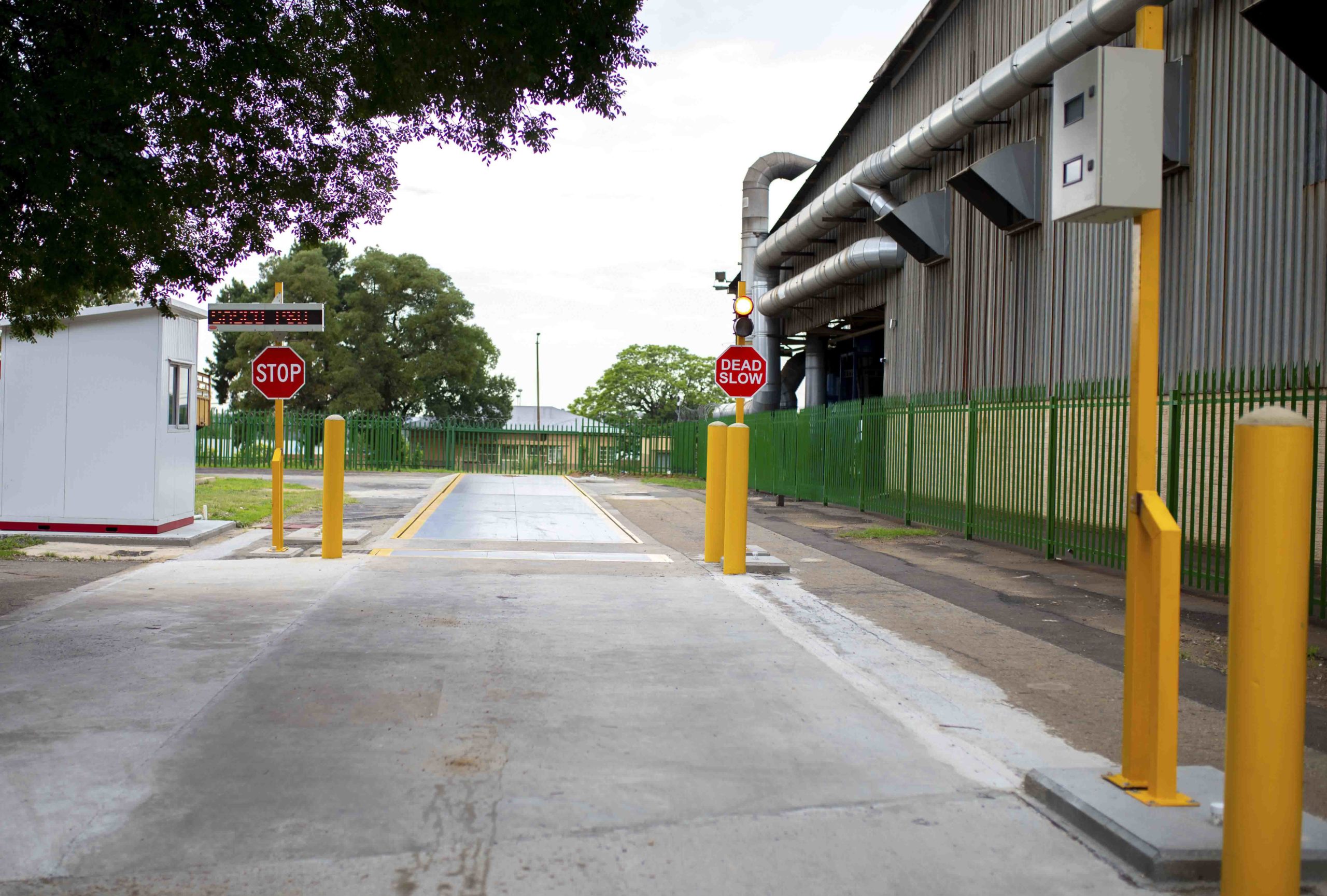 Sasco Pay & Weigh 
Apex Weighbridge
Operating Hours
Public Weighbridge, Monday to Friday
Address
2 Blackburn St, Apex Industrial, Benoni
Gauteng, 1540
2km from the R23 
SASCO P&W – APEX  WEIGHBRIDGE
The Apex Benoni Weighing Station is a site dedicated to weighing only. The Sasco Pay & Weigh weighbridge and WIM system was installed in late 2019.
The Sasco P&W Apex facility utilises the latest in Weigh-in-Motion (WIM) weighbridge technology. This site offers both cash and account customers the opportunity to do trade weighs and axle weighs.
All drivers are issued with Road Traffic Act compliant weighing tickets, that lists the actual loading's (axle and total) versus the permissible weights.The Apex weighbridge is open to the public and currently operates Monday to Friday from 08:30 to 16:30.
Our account customers can weigh at this site and have the added benefit of being able to retrieve copies of their fleets weigh tickets online or choose to receive an immediate electronic copy via email after each weigh or on a scheduled basis.
Account customers are charged at a discounted rate and are invoiced monthly in arrears.